Our Philosophy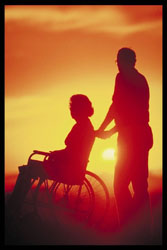 As Independent Advisors, the Synergy Wealth Strategies team provides financial protection and other exclusive benefits to its clients by having the ability and expertise to place assets with not only one, but many of the world's leading financial institutions. Given the events that took place in the world's financial markets and the changing climate of today's investment landscape, Synergy Wealth Strategies believes that the investors deserve a reputable, stable and safe place in which to house their investments, and should be able to freely choose among firms to ensure that they are comfortable with where their assets are being held.
While most investment houses are limited to its company investments options, Synergy Wealth Strategies, has the ability to offer unlimited access to as many investment options as possible. This gives clients every opportunity to move quickly and strategically when the markets changes or priorities shift. With our wide array of services and expertise, Synergy Wealth Strategies is superior in its ability to deliver the highest levels of independent, impartial advice that guides clients through even the most challenging of times.
Because we know how important it is for today's investor to conduct business with a reputable and secure firm, the Synergy Wealth Strategies Advisors have aligned themselves with American Portfolios Financial Services Inc (APFS), members of the Financial Industry Regulatory Authority (FINRA) and Securities Investor Protection Corporation (SIPC). APFS is an extremely reputable, long standing full service firm and affiliate partner with all of the necessary systems, assistance and direct product vendor relationships to support the unique needs of our diverse client base. APFS offers diverse investment opportunities and tools for Synergy Wealth Strategies' clients to face the future with confidence and security. Please visit their website at www.americanportfolios.com.
Our Registered Representatives affiliation with American Portfolios Financial Services Inc and American Portfolios Advisors Inc allows choices from the most recognizable names in the industry. On a client-by-client basis, choices can include, but are not limited to: Charles Schwab, Fidelity, Pershing (a division of Bank of New York), TD Ameritrade and a host of others. Clients also have the opportunity to place assets directly with numerous mutual fund and insurance companies.
We are extremely excited about what Synergy Wealth Strategies has to offer. As experienced Independent Financial Advisors, we are confident you will be extremely pleased with the levels of advice, service and expertise that our firm can provide.